JAMIESON CAVALIERS

Cavalier King Charles Spaniel
Prince Edward Island


Home
Contact Us
About Us
Upcoming Litters
Current Puppies
Past Puppies
Our Girls
Our Boys
Boys vs Girls
Rest of the Family
At The Shows
Pictures
Links

"Buddy"

Sadly Buddy has now moved on to up above...
Watching over us all!
He is sadly missed by us and many more that dearly loved him!
He was well loved and will not be forgotten.
He was 2 days shy of 15 years old as he was a New Years baby
and he passed quietly Dec. 29th, 2017.
Please enjoy his pictures below as it shows just
how special a guy he really was...



*************************

Buddy is our golden retriever and joined our family
as a little puppy. He has grown into a handsome pooch and
loved by many. He is now 14 1/2 years old in Summer 2017 and still going strong.
His age is starting to show more and more but he is still eager to meet you
when you arrive....
Below are a few pictures over the years of the gentle fellow.

*************************


Buddy 13 years old. Handsome as ever!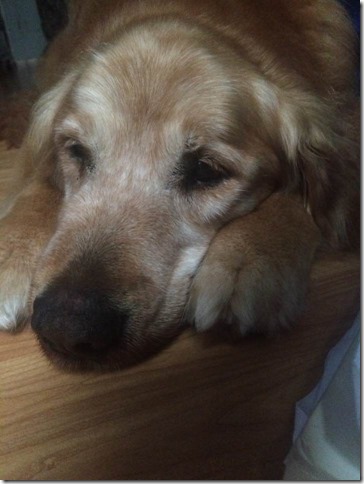 Buddy at 11.5 years old hanging out in the garage with us.
Sporting Toronto, my hubby is a true fan! :)



Buddy at almost 11 years old hanging out in the garage with us.
He'd let us do anything for a treat... but wow he looks cool in those shades. :)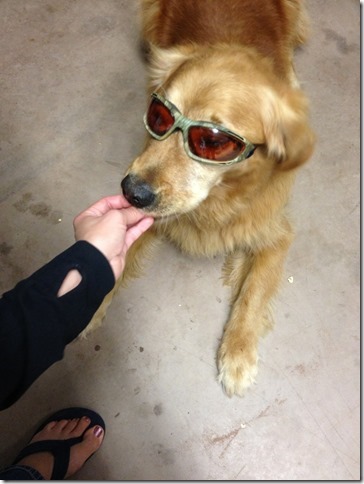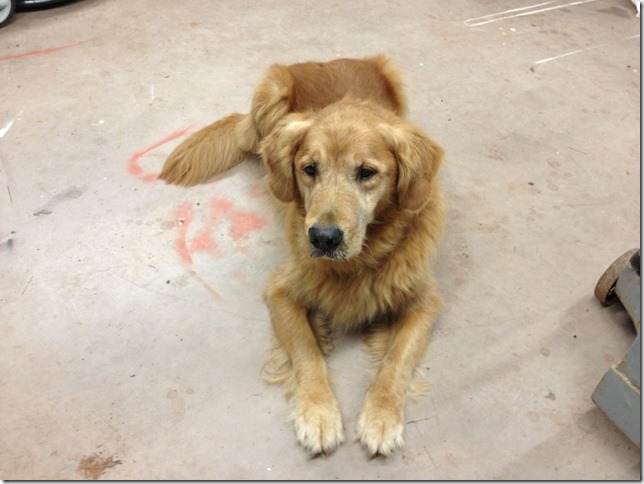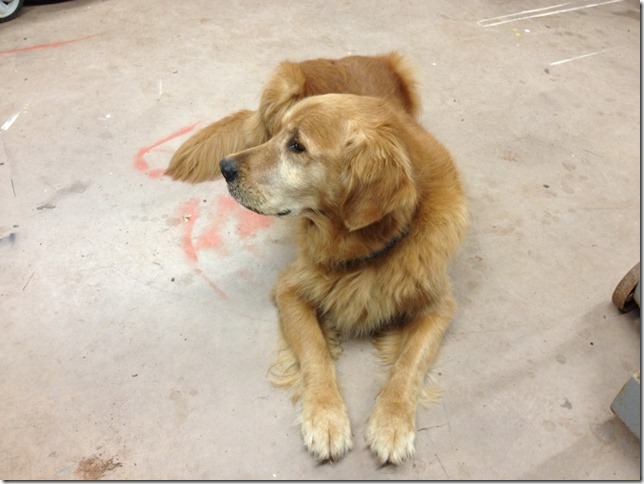 Buddy at 11.5 years old playing with Marty.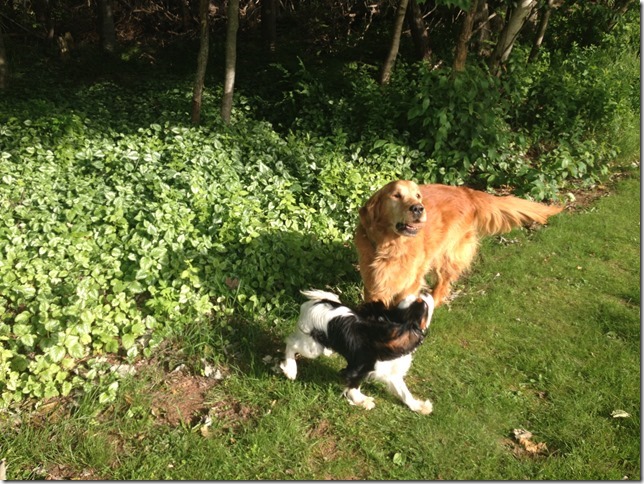 Buddy at 12.5 years old. He'd always be laying in under my
hosta plants keeping cool. Smart boy!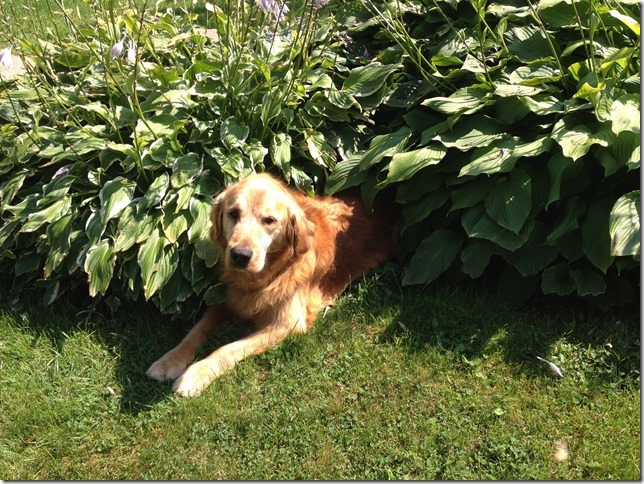 Buddy 10 years old. Loved to help with the wood...ya right?
He sure loved to take off with it though, big or small.
Wish I could have taught him how to pack it! :)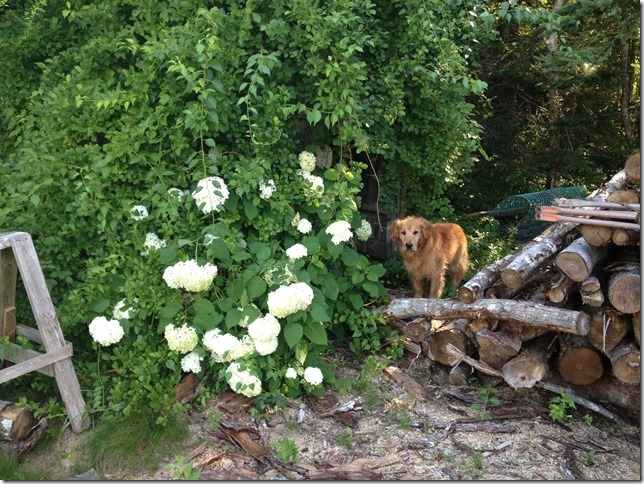 Buddy 9 years old. Handsome boy! :)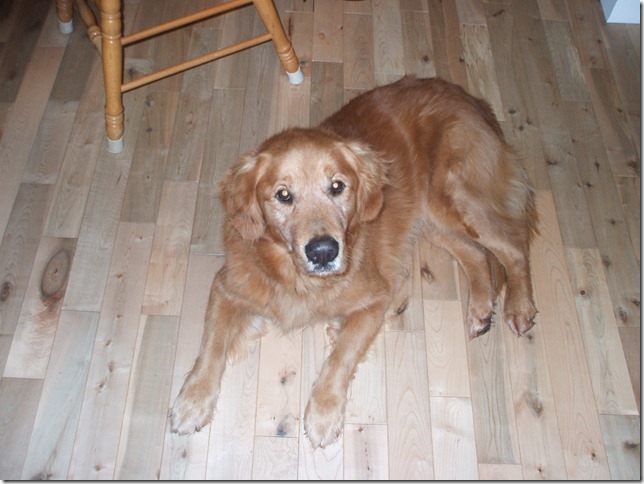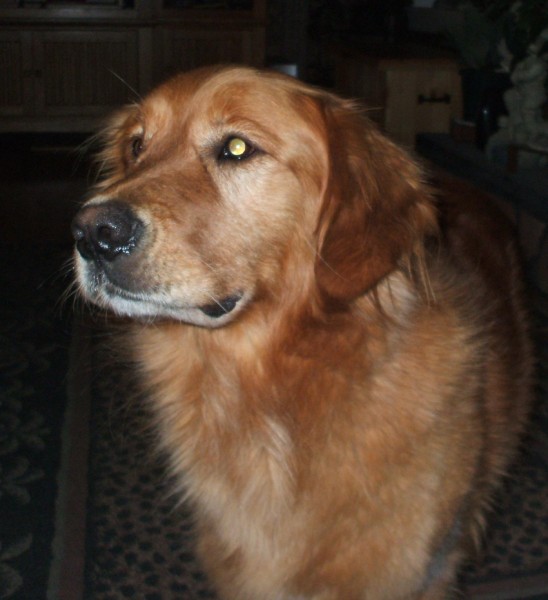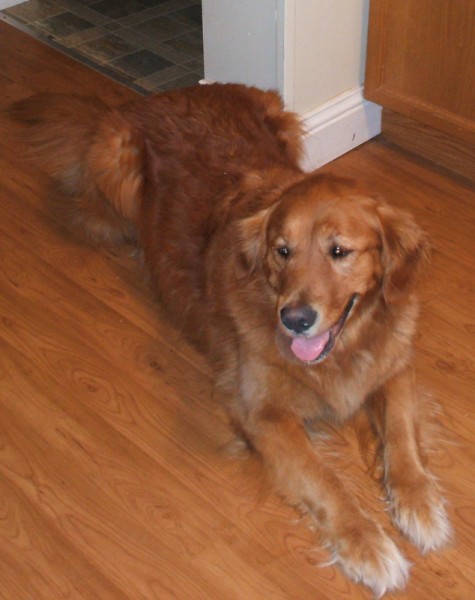 Our boys when they were younger sure loved to climb trees...
Buddy figured he might as well too.
Hard to believe but Buddy would climb right up with them.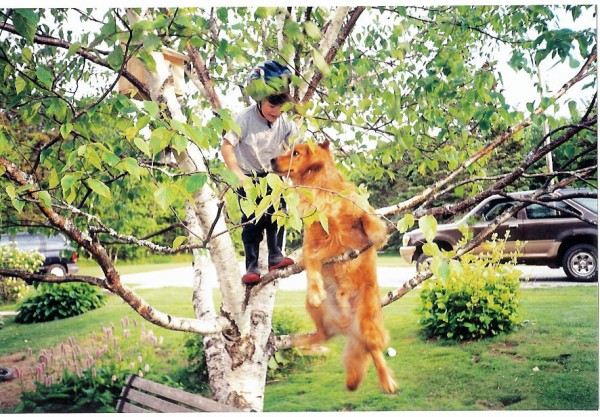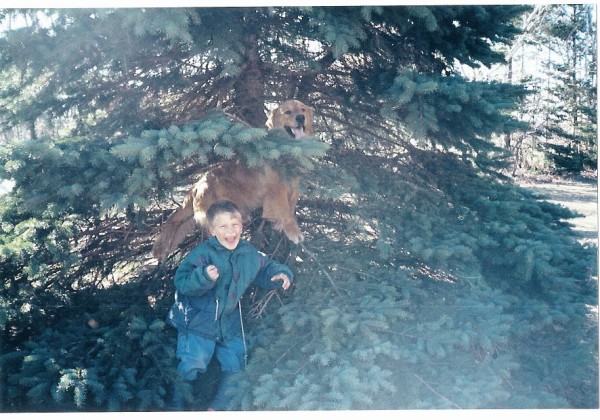 Oh Buddy, you're wet. I'll help dry you.......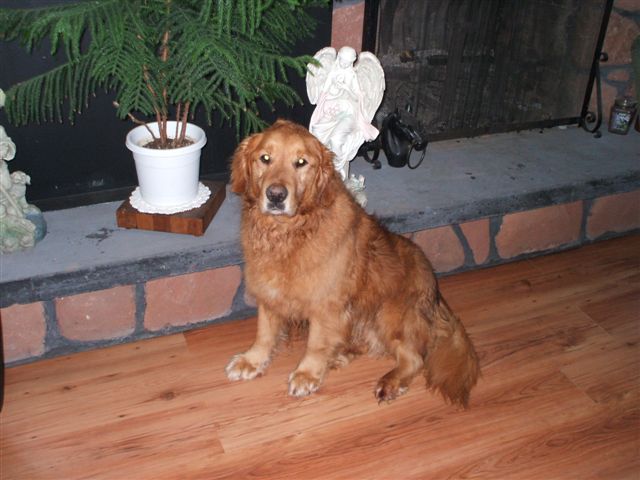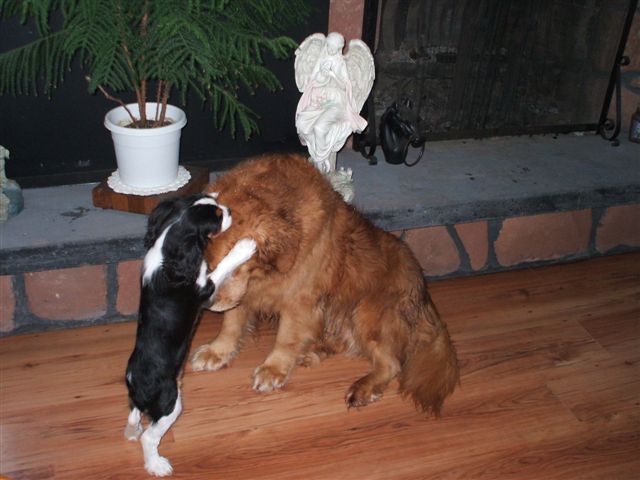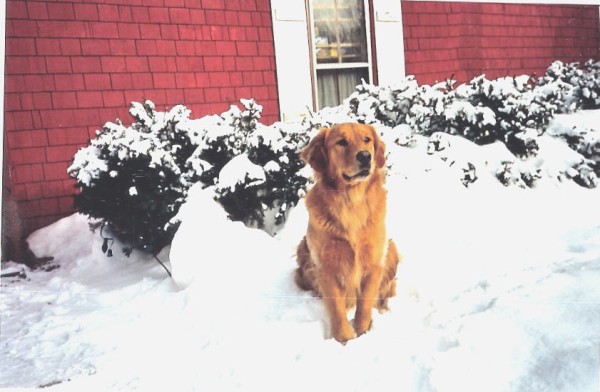 Contact: Robin Jamieson

TRIPLES with EMMA